The Super Slipper Launch Offered For Sale
The Super Slipper Launch on show at the London International Boat Show. Probably the most modern luxurious slipper launch ever built! A unique hand built boat by Fine Wooden Boats of Cambridge with no expense spared. Its beautiful planked hull in Iroko with copper fastenings and deck laid in Teak and Mahogany.
Specification: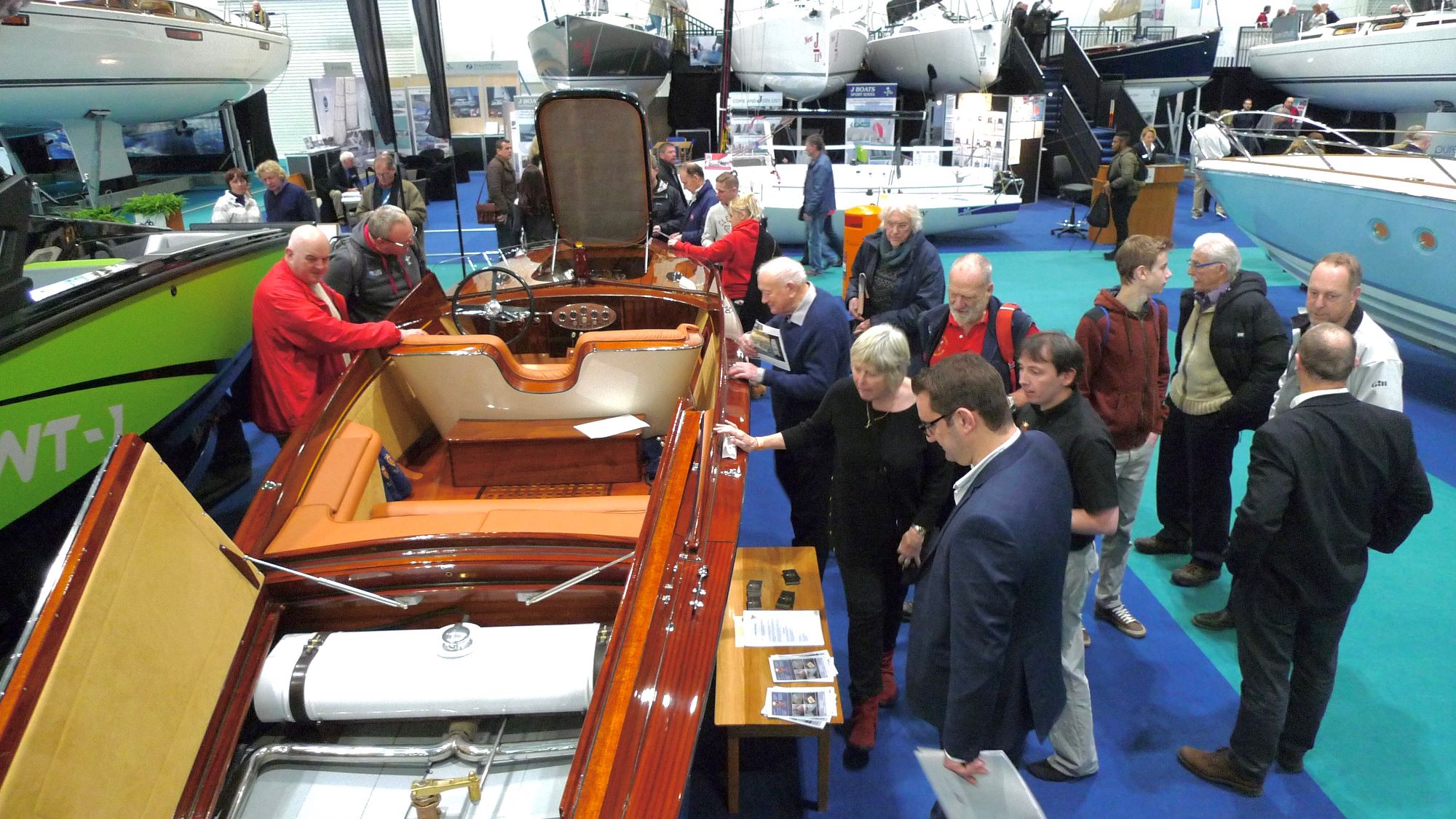 The Super Slipper Launch
Hand made in Cambridge Great Britain, every stunning line exudes style every beautiful chromed fitting radiates luxury.
Built by Thomas Neale of Fine Wooden Boats, trained on Riva's and renowned for artisan classic boat restoration.

The fittings have been handmade in brass, then chromed for resilience.
It is tailored with Riva intakes and fine Italian leather bench seating for five people.

Attention to detail is what sets this craft apart.
Only the best seasoned timber was selected for this unique inland waters launch with fittings created to suit.
24-ct gold leaf on the port and starboard interior cover boards was supplied by Wrights of Lymm who supplied gold leaf for Her Majesty the Queen's Jubilee barge.
Safety Equipment includes:
One Fire Extinguisher, One Automatic Fire Extinguisher

Sun canopy with carbon fibre frame. Adjustable front chair.
LED inset spot illumination
Travel/Winter cover
Trailer a used SBS double axle bunked road trailer.
£125,000.00 including vat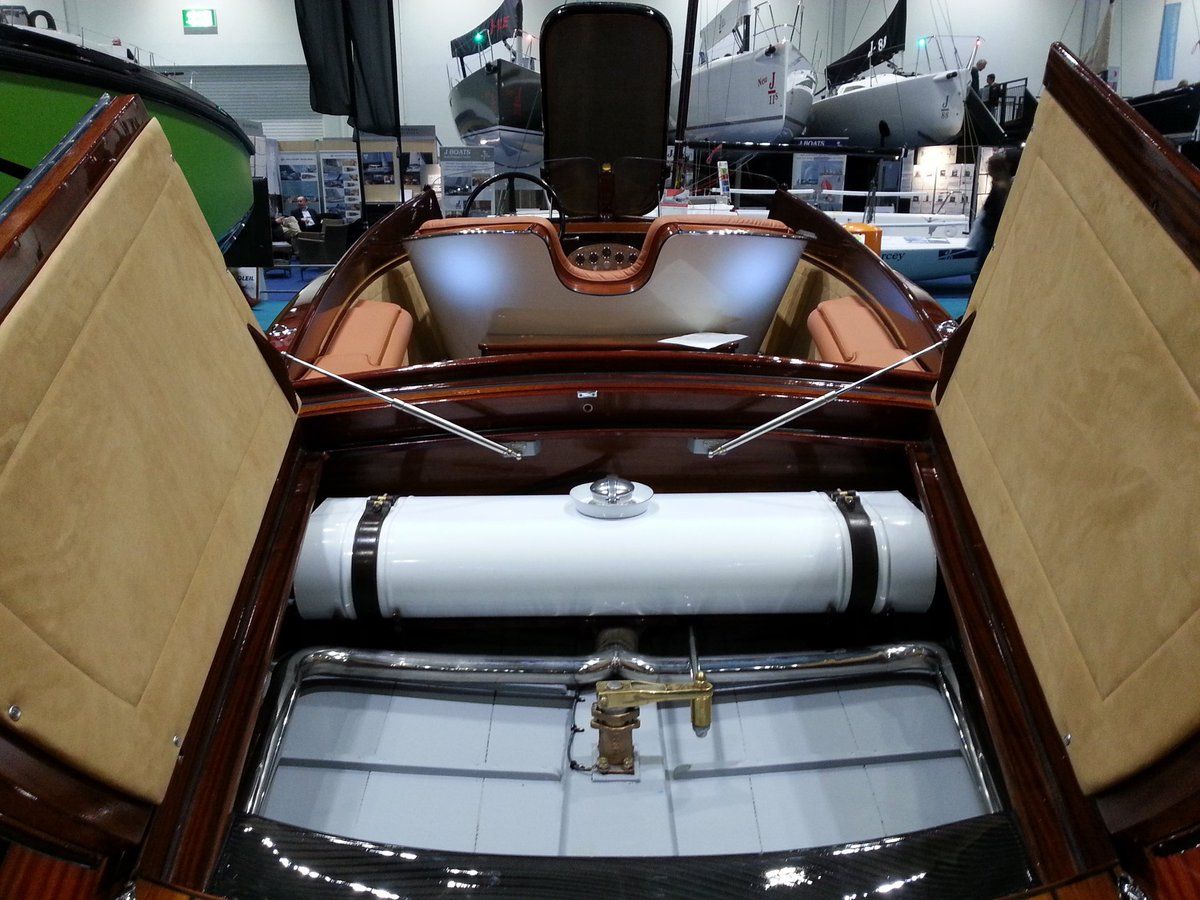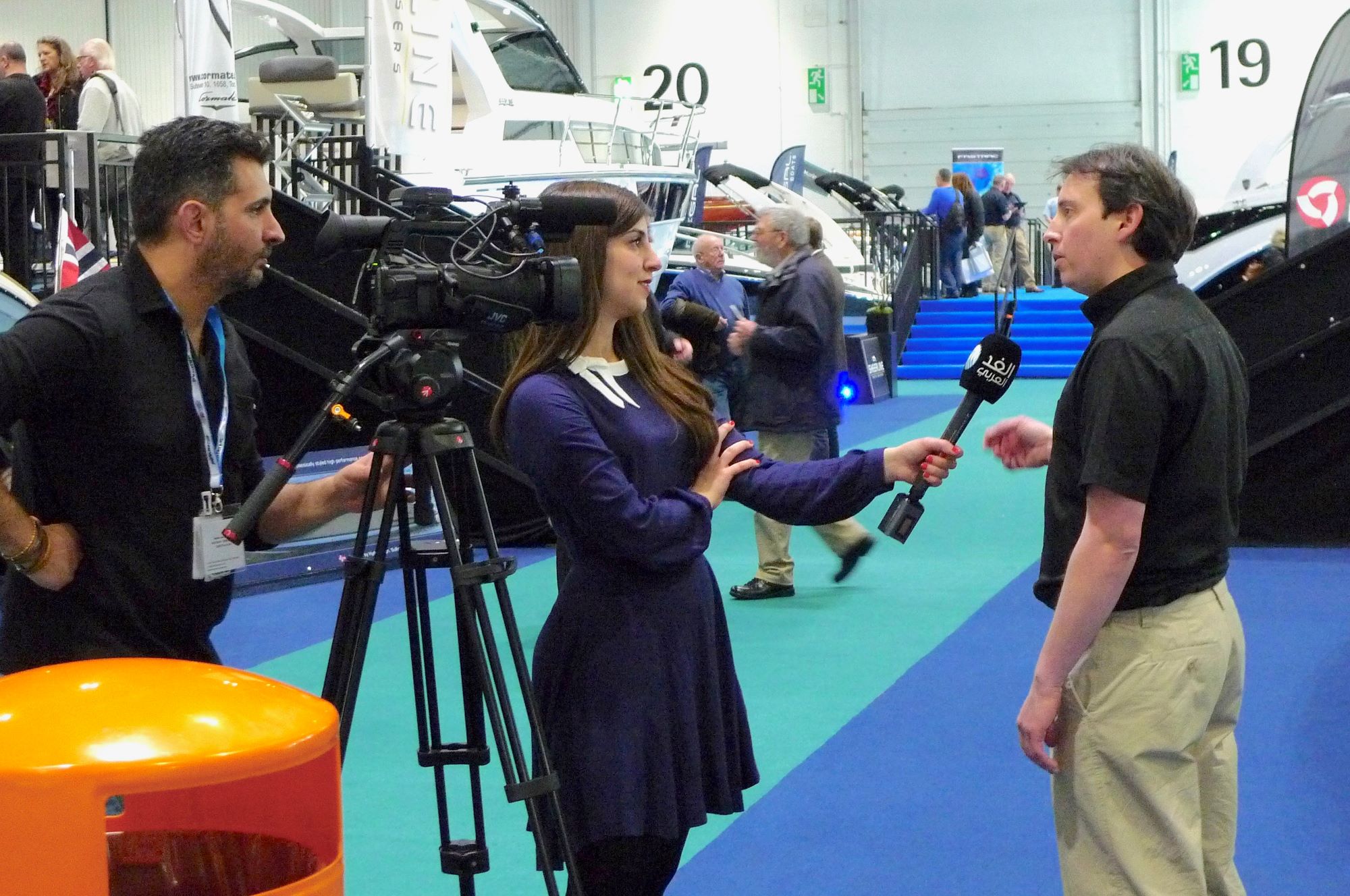 London international Boat Show, Thomas Neale being interviewed by a Dubai tv news reporter.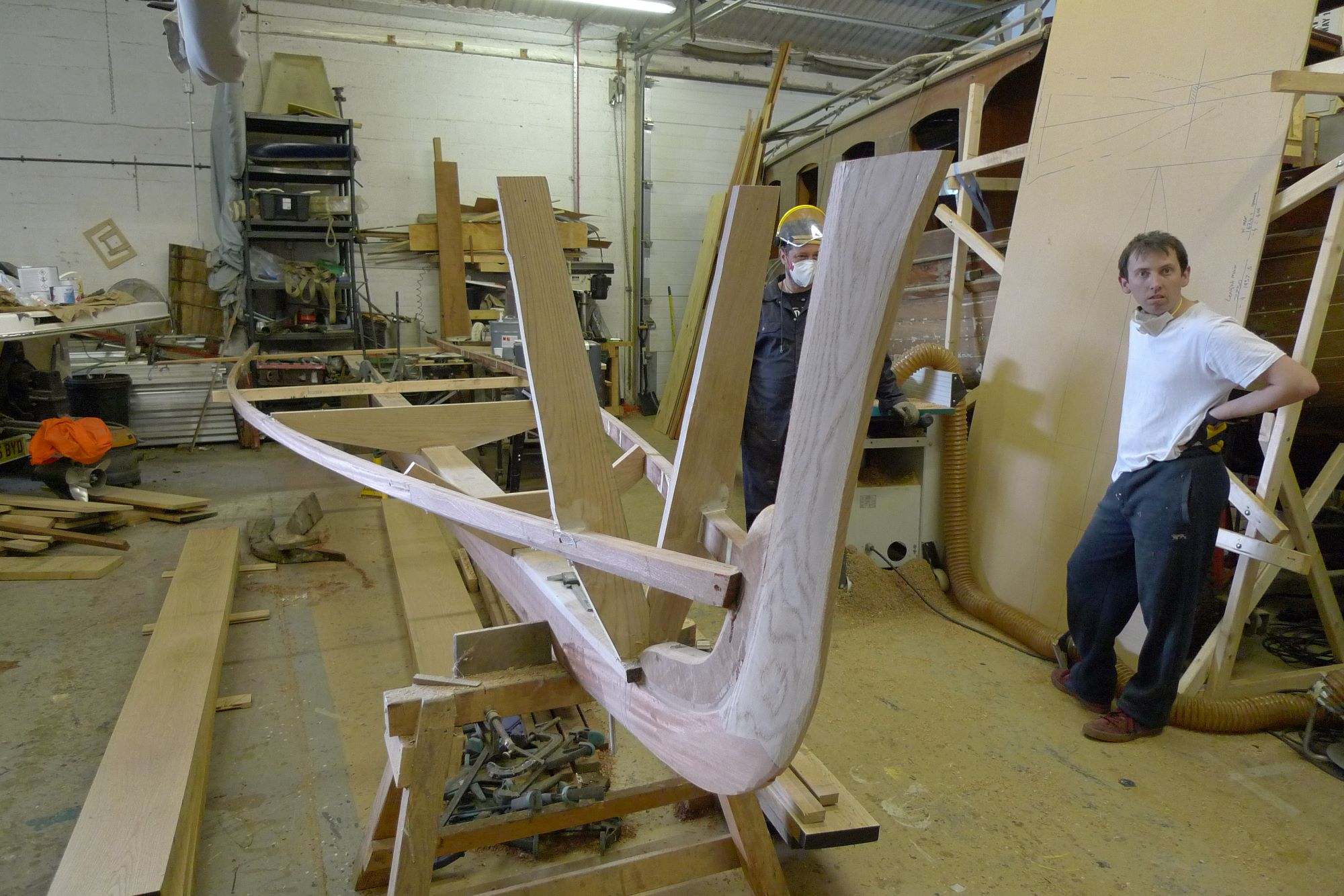 The Super Slipper Launch
Hand crafting the frame.